Day 273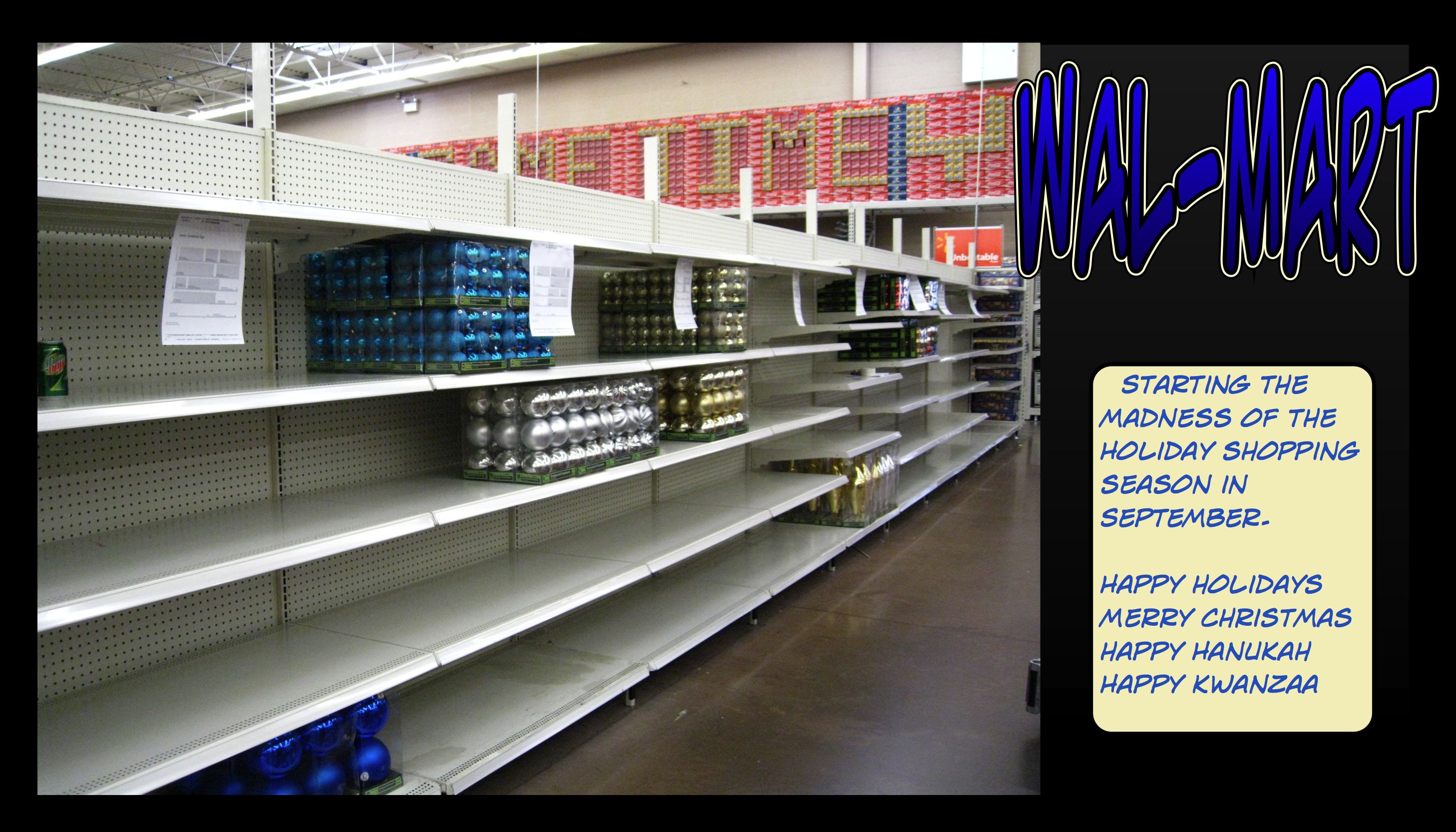 Believe it or not, but I?m not a fan of sunny skies everyday. I absolutely enjoy the thundering and lightening and rain on those few days a year that we get them. Like today for example. The thundering was a welcome sound. It did get rather loud and shook the house but I still enjoyed it.
Now if only it would rain. Here comes the rain. Okay now that was disappointing. It wasn?t even enough rain to wet the grass.
I finally got my internet working the way it should. It turns out I needed filters on two of the phones in the house.
I went to Wal-mart and I was completely in awe that the store is starting to put out Christmas decorations! IT?S NOT EVEN OCTOBER!!! The shelves weren?t completely stocked but seeing christmas tree decorations this early is outright frightening. I was hoping to have at least another month before the madness of the shopping season starts.
I don?t get why I stress so much. I give everyone I know gift certificates. It only takes a couple of minutes to buy those.
I was going to blog about voting but it seems so irrelevant today. Maybe I should start it now so that when it comes to actually voting in November I can post it and be done.
I hate commercials when I?m watching a show I really like. I?m so happy to have descent tv again.
The Bailout was denied!!!
Wow. Okay, so the red head terminator has a daughter. So, somehow in the future, the robots decide to live like humans or something. Here?s the clue that made me come to this conclusion. The red head tells the FBI agent that the helicopter her and her husband had flown in the day the helicopter crashed was almost perfect. The FBI agents asks her why she said the helicopter was ?almost? perfect and her response was ?the helicopter needs a human to run it.?
What a wonderful show.
Now for Heroes.
How does Mama Petrelli expect crasy Sylar to work with Noah? Come on. I wouldn?t want to be within a solar system of that crackhead. Mama Petrelli is Sylar?s birth mother.
I?m going to have to blog about this tomorrow. I want to just enjoy the show. Later.