I want what I paid for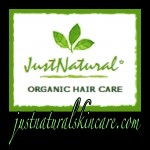 When I purchase something, I expect to get what I paid for. That's the way its supposed to be right?
I purchased some shampoo and conditioner from Justnaturalskincare.com (through Amazon) and when my packaged arrived, the box was dripping liquid. One of the bottles was busted. This has happened before with another brand of organic shampoo (Nature's Gate Tea Tree Shampoo) but the spill wasn't so bad so I didn't email customer service complaining.
But I couldn't ignore the spill this time. Not when the shampoo costs $20 and all I could salvage was one wash worth of shampoo.
Anyway, the shampoo smells really good. Much better than Nature's Gate. I'm sure they both will do the same thing, but Just Natural Skin's Shampoo smells so much better. I don't even want to get into how good the Conditioner smells.
I'm not slamming Justnaturalskincare.com because they have been very responsive. I wasn't expecting to get a reply from my email I sent a few hours ago until tomorrow but they got right on it and are shipping my shampoo in the mail tomorrow. I'm happy.
Now for Mavala. This stuff really works. I have put nibbled on my nails in 3 days!. I put my finger in my mouth today and almost cut tongue out. This stuff is that gross. It's not an instant gross. It's the kind of gross that intensifies once you start to taste it and pull your finger out your mouth. The only complaint is if you apply it to your nails everyday, it won't dry. I put some on my nails Sunday and again today and today's layer doesn't want to dry. Irritating.