My Brunsli hair ties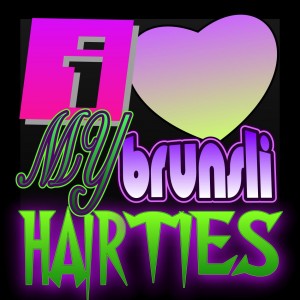 I got my Brunsli hair ties in the mail today. They're so cute. I'm going to have to take some pictures of them in my hair. Of course, them being made as small as possible, they're still too big for the the amount of hair I have on my head. My hair is long but very thin.
As for my business, I'm still getting it up and running. I'm hoping to do the official launch sometime this weekend, though I will still have more to do like order business cards. I would like to design my own business cards because I want them to be a work of art.
I also put in a bid for a domain name. I hope I get it, though I don't think I will. The person who owns it seems to be holding out on a mega offer despite dnscoop.com saying the domain name is worth $0.
The good news is my domain name shavonne.org is worth $201! Ha. I wanted to buy shavonne.net but the company that owned it wanted over $1,000 for it. Dnscoop.com says the domain is worth $115. Trying to rip people off. I'm satisfied with my domain name for my blog and wouldn't change a thing, now.
But I want a domain name for my business! Here's to crossing my fingers that he will accept my offer.
On the writing front, I'm a couple of weeks behind. Gosh, I don't know how I will get everything done that I want to this year unless I lose some sleep. I have about five months left before I have to start getting my packet ready for the writing fellowship. I need 40-hour days to get everything done but I'm happy I'm out of school.