Random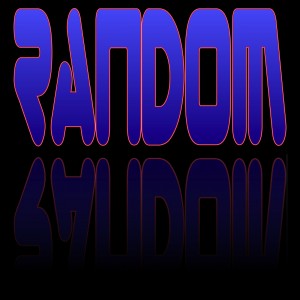 It seams I completely forgot what I was going to write about.
I logged into the IndieSOS forum tonight to read a post about blogging. So far, I'm the only person besides the administrator(s) to post a blog at the forums. It's a little disheartening since the organization provides the blogging feature to members for free. I'm totally taking advantage of it because I want to get into screenwriting and it seems natural to write.
Anyway. I've been thinking a lot about the script(s) I'm going to be writing next month. I think I'm going to start writing the spec script now and then work on the feature script in April. I verify with IndieSOS at the end of this month so I'm hoping to meet some actors who will inspire me to write a short feature film. I've read a few directors, like Spike Lee, often write for specific actors in mind.
I went to Yang Chow's on Sunday with my mom and two of my cousins. My cousin R suggested I join a theatre group. Ha! Not into acting though the pay is good when you can get the work. I'm too private of a person (coming from someone posting intimate thoughts on a public blog).
I watched an interesting commercial last night. It was Mary Kay. It seems the company is looking to attract more sales reps. Now, I don't mean to write about MLM, but now is the time to get into it. Recessions and high unemployment are the key elements for increased profits with MLM companies.
I just felt like writing about MLM.
As far as shows I really like on TV. I'm really liking Lost and Terminator: The Sarah Connor Chronicles. I'm still not sure about Dollhouse. I wasn't impressed with the series premier but the show is starting to grow on me. I hope Terminator and Dollhouse will be on next year. For some reason, I have this feeling the shows will be cancelled. Who watches tv on a Friday night?