My week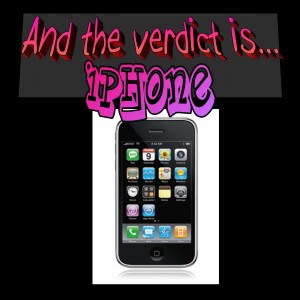 I've been too busy to update my blog. Starting a home-based business is not easy. I'm still trying to think of ways to drive traffic to my e-commerce website.
I started a blog for by e-commerce site. All I need to do now is generate a couple articles on the products every week. So, if I don't update this blog regularly, you'll know why.
I've decided on getting myself an iPhone. I won't be getting the phone until the new ones come out in June, so I will have to make due with my Motorola Razr. I don't really like my Razr but since my other cell phone has been falling to pieces, I'm glad I bought my $20 Razr almost two years ago.
Anyway, it was hard to resist not buying the iPhone when I went to AT&T to pay my bill. I made my decision to buy the phone in June when I showed up for my meetup group and was the only person there. The meetup had been cancelled but I didn't know that because I didn't have access to the Internet to check my email.
I've been trying out more of the products I sell through my business and I'm very pleased to say that the chips and snack bars are really good.
I've got some really good news to announce. I gave my first speech with Toastmasters 4 Writers and I won for best speech! I'm so proud of myself. I can't wait to give more speeches.
I've been reading everything I can on investing and building a business. My two favorite authors are Robert Kiyosaki and Donald Trump. Who better to learn from a billionaire and a millionaire.