Labor Day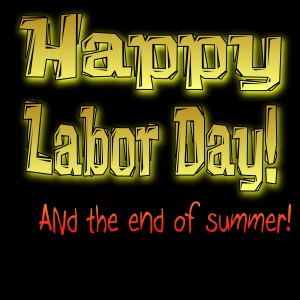 Happy Labor Day! I almost didn't blog today but thought it would be nice to update my blog since I'm already at my computer.
I don't have anything to add about my summer. It was a little disappointing. No summer loving for me, which is okay.
I did manage to have a busy summer. I need to work on keeping my calendar up to date. I've got quite a few conflicting engagements for this month and I'm going to be running around like a chicken with my head cut off. Not fun but at least I'll be busy.
I wonder what's in store for me next year? Hopefully much better than this year. I want to see some progress.