Shavonne (the blogs)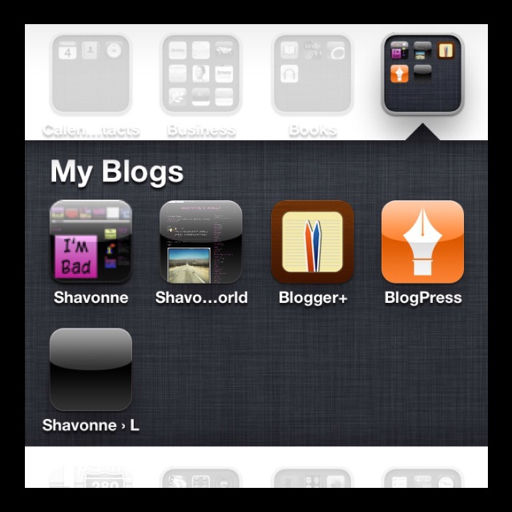 I've been meaning to post to the blog but haven't felt motivated. My main reason, I don't have much to blog about and two, It isn't easy to blog from  Tiny Mac (my iPhone). I can't seem to want to do anything if I have to turn on an actual computer. I have two apps that work great on my blogger blog, but posting to my self-hosted WordPress blog is proving difficult from my iPhone. The images and text formatting is all screwed up. I get around that by posting a draft and doing some really painful editing on my iPhone from the WordPress dashboard. Not. Fun. Or. Easy. At. All.
WordPress does have a free app, but I was only able to get that to work once. When it did work, it was great. And easy. And fun. And then it stopped working. And mobile blogging to my WordPress blog from my phone is a nightmare.
I have two options, I can find other platform to blog from (I think I'm limited because my web hosting only supports WordPress or Blogger). But I love my blog template. I paid for it!! Graph Paper Press designs beautiful blog templates that compliment photograpy and display well on mobile devices, specifically Apple mobile devices. (Sorry Android and Windows fans, I don't use them, don't have an interest in how they work or how my blogs display on their screens). Anyone have some advice on how to solve my dilemma? Or how to get the WordPress app to work? The WordPress forums are useless.
It would also helped if I narrowed my focus of my blog. Then I realize, the blog is called Shavonne for a reason. It's about me. And I'm interested in everything, so I should blog about the things that interest me. Politics, food, religion, men, dating, being single, those are the things I like talking about. Lately, my obsession has been food.
I don't like dating, so I won't be blogging much about that. I blogging about dating mostly because I don't date.
I hate cheaters! Sorry, I'm watching Army wives and the Sherwoods are cheating on each other. Army Wives is my guilty pleasure. I served in the Army, but I was never an Army wife, so I'm seeing it from a very different perspective. I couldn't marry a soldier. I witnessed too much cheating and I'm a clingy woman. I wouldn't want my man away from me for too long. My heart doesn't grow fonder with distance and time.
Must get cook my cilantro lime cauliflower then get some shut eye. Happy Independance Day.